Indonesian's popular local brand of mobile phones and tablet PCs called Evercoss, new conference held in Jakarta, Indonesia, officially released and Intel collaboration on Rockchip's first communications SoC platform SoFIA 3G-R (C3230RK) calls Tablet Winner Tab S3. More than 100 people attended the conference, including major professional media.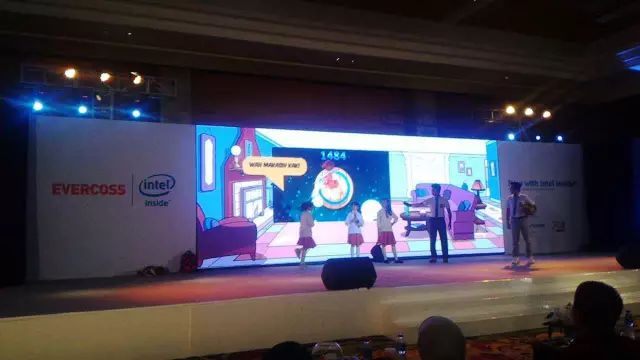 Evercoss Winner Tab S3 uses SoFIA 3G-R (C3230RK), 28nm process technology, Intel Atom quad-core processor. 7-inch screen with a resolution of 1024×600. Memory and storage capacity configured for 1GB + 8GB, supports up to 32GB memory card expansion. Support for GPRS / EDGE / HSDPA / WiFi / Bluetooth and other functions. Front and rear camera with 1.3 million pixels / 3000000 pixels respectively.Black and white colors. Its system is Android 5.1 Lollipop.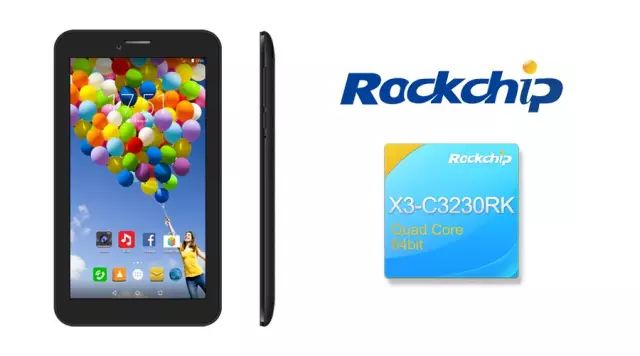 It is understood, SoFIA 3G-R (C3230RK) processor jointly developed by Rockchip and Intel, its technical superiority as the Winner Tab S3 provide greater competitive advantage, a faster, smoother multi-tasking, multi-media performance and 3D gaming more powerful.
Rockchip Chen Feng, senior vice president of Global, said in an interview, "SoFIA 3G-R (C3230RK) series chip has a higher stability and integration leadership, very conducive to positioning in the low-end 3G products. With Rockchip communication chip solutions in rising share of the Indonesian market, we will increase investment in technology and products, to provide more comprehensive service and support for the Indonesian perspective tablet manufacturer brands".
Indonesia is Southeast Asia's largest flat-panel equipment sales market, the higher cost of the call flat sales growing rapidly. Since the Indonesian region are few places can be connected to WIFI, 3G network and therefore support the Tablet PC popular, it will be an important factor Rockchip 3G-R program to quickly increase market share in the Indonesian market. With the power of mainland China's semiconductor industry chain, Evercoss or will quickly force, enhance its local brand as Indonesian influence. Evercoss depth of cooperation with Rockchip, the two sides will further enhance the competitiveness of products in Southeast Asia and around the world.