Technology from HUD (head-up display), applied on a car. Navsoso-H2 smart car navigation HUD.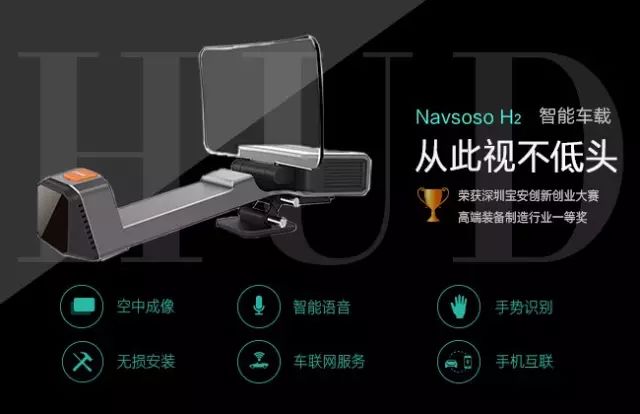 After carrying Rockchip PX3 is mounted Navsoso intelligent vehicle navigation HUD does not allow the original car owners can also enjoy HUD's scientific and technological progress, through the air imaging technology, the projection of navigation information related to the vehicle in front of 2-3 meters, making driving members see the road at the same time you can see the navigation information, do not repeatedly focus, make driving safer.
Powered by quad-core processors PX3, the depth of customization Android System
Navsoso-H2 car navigation HUD intelligent vehicle applications is using Rockchip PX3 quad-core processor, the depth of customization based on Android system, carefully crafted HUI systems, using multi-core + multi-CPU system, security and stability.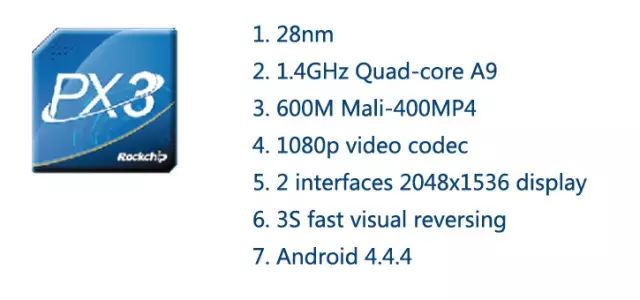 Intelligent optical display guarantees depends not bow
Navsoso-H2 intelligent optical display lets you see the road at the same time, we can not bow to get navigation, traffic conditions and other information, enjoy safe driving experience rapidly.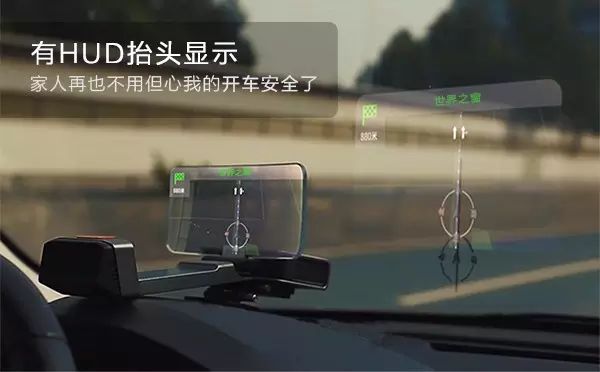 Perfect fit

smartphones,

achieve a deeper

level of

function
Navsoso perfect fit for your smart phone, using the depth of customization Andrew system, achieve more and deeper secondary functions. In addition to implementing navigation, hands-free phone, music player and other functions, while providing a car networking services.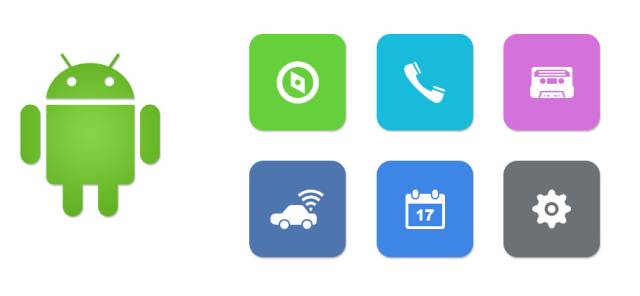 Multi-screen

simultaneous display

,

phone

navigation

correct
Divide the left and right main and auxiliary two screens that can simultaneously display a variety of information clearly.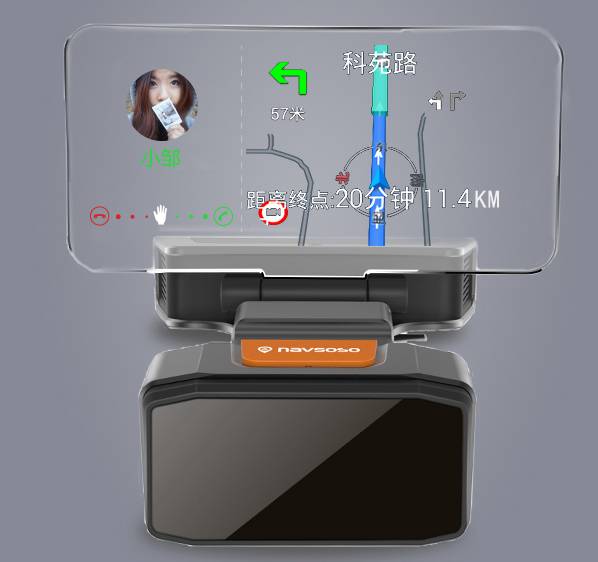 Humane

HUD

navigation

,

Taking a

gesture recognition

+

intelligent

voice recognition
Taking a gesture recognition: namely the right gesture to answer the call, then hang up the left. Caller ID does not have to look down, but not to touch-screen buttons.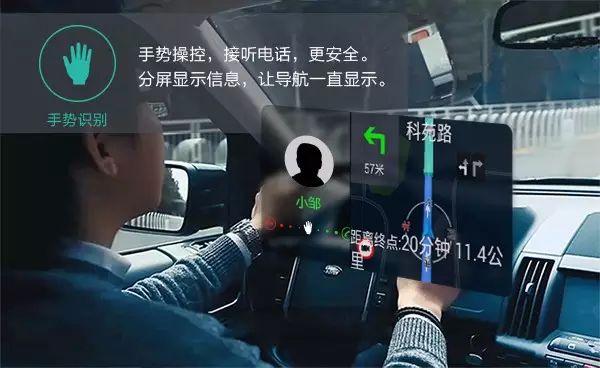 Smart voice recognition: While driving your car you just simply issue voice commands, you can perform a variety of operations.